Sex Worker Literati: A Reading

Elisabeth Eaves, David Henry Sterry & Tracy Quan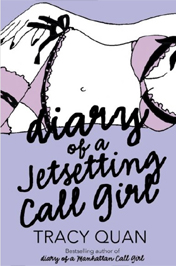 ...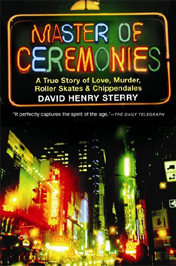 ...
...
KGB Bar
85 East 4th Street
New York City, NY
February 06, 2009
7:00 pm - 9:00 pm


Spend the night with three local authors who insert the term Sex Worker Literati deep into the 21st century American vernacular. Take a peek into the lives of desperate housewives gone bad and desperate businessmen gone worse. Tidal waves of greenbacks ...placed on tables, tucked into envelopes, slipping into g-strings. The vanity, the humanity, the inhumanity, and the mundanity - not to mention the ecstasy and the agony. Behind the bumps and grinds, under the garters and pasties, between the booze-fueled customers and the stiletto heels… there exists, in the exchange of sex for money, a power dynamic that opens a window into the human soul.
ELISABETH EAVES
(
www.elisabetheaves.com
)
Elisabeth Eaves is the author of "Bare: The Naked Truth About Stripping" (Knopf 2002 and Seal Press 2004) which The Washington Post called a "first-rate, first-person work of social anthropology" and Booklist said was "utterly engrossing, accessible, and informative." She has a masters degree in international affairs from Columbia University, and has lived and worked as a journalist in Europe and the Middle East. Born in Vancouver, she currently resides in New York, where she is the deputy editor of the opinions section at Forbes.com.
DAVID HENRY STERRY
(
www.davidhenrysterry.com
)
David Henry Sterry is the author of "Master of Ceremonies: a True Story of Love, Murder, Roller Skates & Chippendales," about being the Chippendales MC in New York during the cash-happy coke-crazy 1980s. He wrote "Putting Your Passion Into Print," and as a book doctor has helped many writers become authors. His bestselling first book, "Chicken: Self-Portrait of a Young Man for Rent," is being made into a TV series by Showtime. His one-man show (based on the book) was named the #1 show in the UK. And yes, he was the ugliest man at Chippendales.
TRACY QUAN
(
www.tracyquan.net
)
Tracy Quan's latest novel is "Diary of a Jetsetting Call Girl," set in Provence and praised in The Nation as a "deft account of occupational rigors and anxieties before the crash." Mary Magdalen's relics, a stolen dildo and a Viagra-popping john set the pace. Tracy's debut novel, "Diary of a Manhattan Call Girl," and the sequel, "Diary of a Married Call Girl," are international bestsellers. A regular columnist for The Guardian and contributor to The Daily Beast, she has written for many publications including Cosmopolitan, Financial Times and The New York Times.